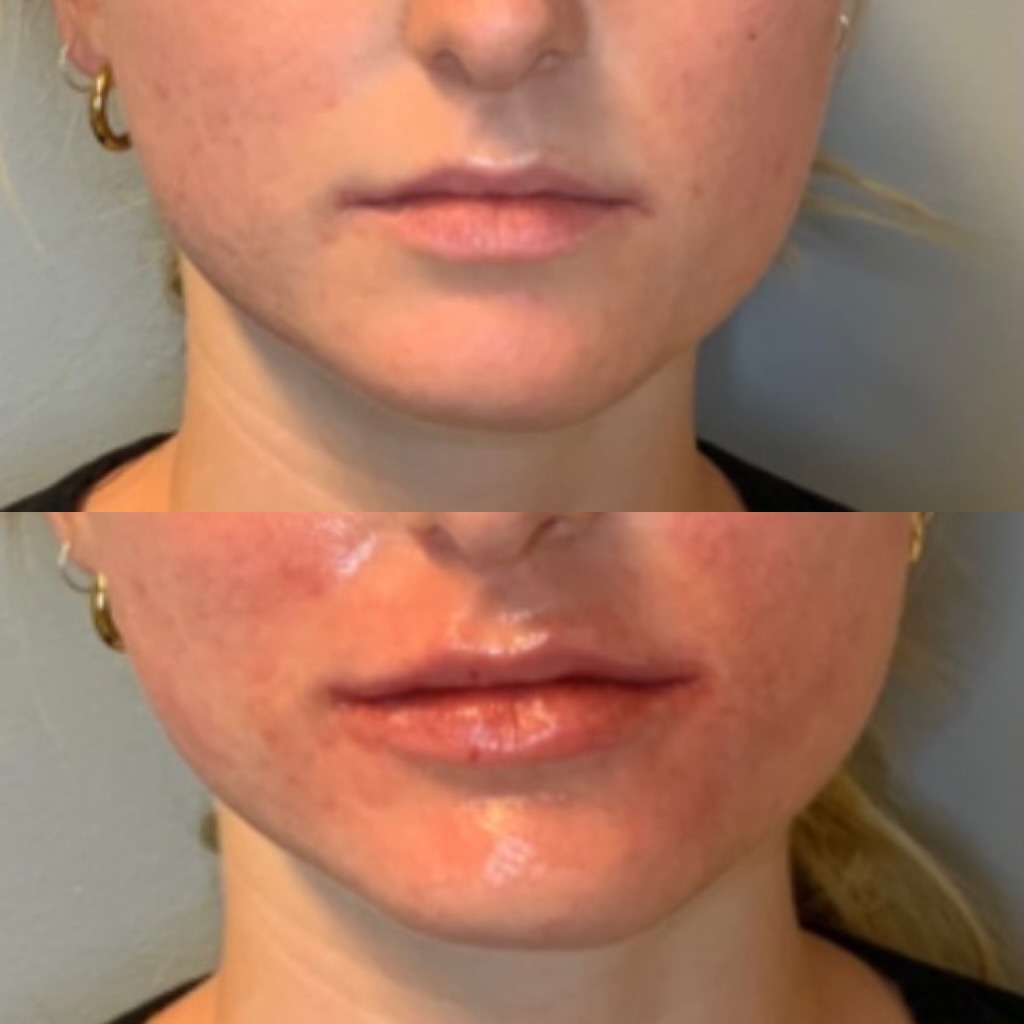 The use of fillers can eliminate/ lessen wrinkles, creases, plump, restore volume loss, raise scar depressions, and hydrate lips. Fillers are made with hyaluronic acid. As we age, our skin becomes more susceptible to wrinkles and sun damage, as well as natural volume loss. Hyaluronic acid fillers can help create cheeks, and reduce appearance of tired sunken eyes. They can be used in lips to create volume and lessen pesky vertical lip lines. There are so many uses for theses incredible products. You can plan on using approximately one syringe per decade of life for volume loss. These products are dissolvable.
When will I see results?
Results are immediate; however you should plan on swelling and bruising for about 5 days after procedure. A machine that illuminates blood vessels will most likely be used during the injection process to help minimize bruising.
How long do results last?
Approximately 9-18 months
How many treatments do I need?
It depends on your goals and the look you are wanting to achieve. This will all be reviewed during your consultation. PACKAGES OF SYRINGES ARE AVAILABLE.
Will I need time to recover?
No, sometimes there will be swelling, especially with lip injections. There is always the possibility of bruising.