Neurotoxin Service In Northern Michigan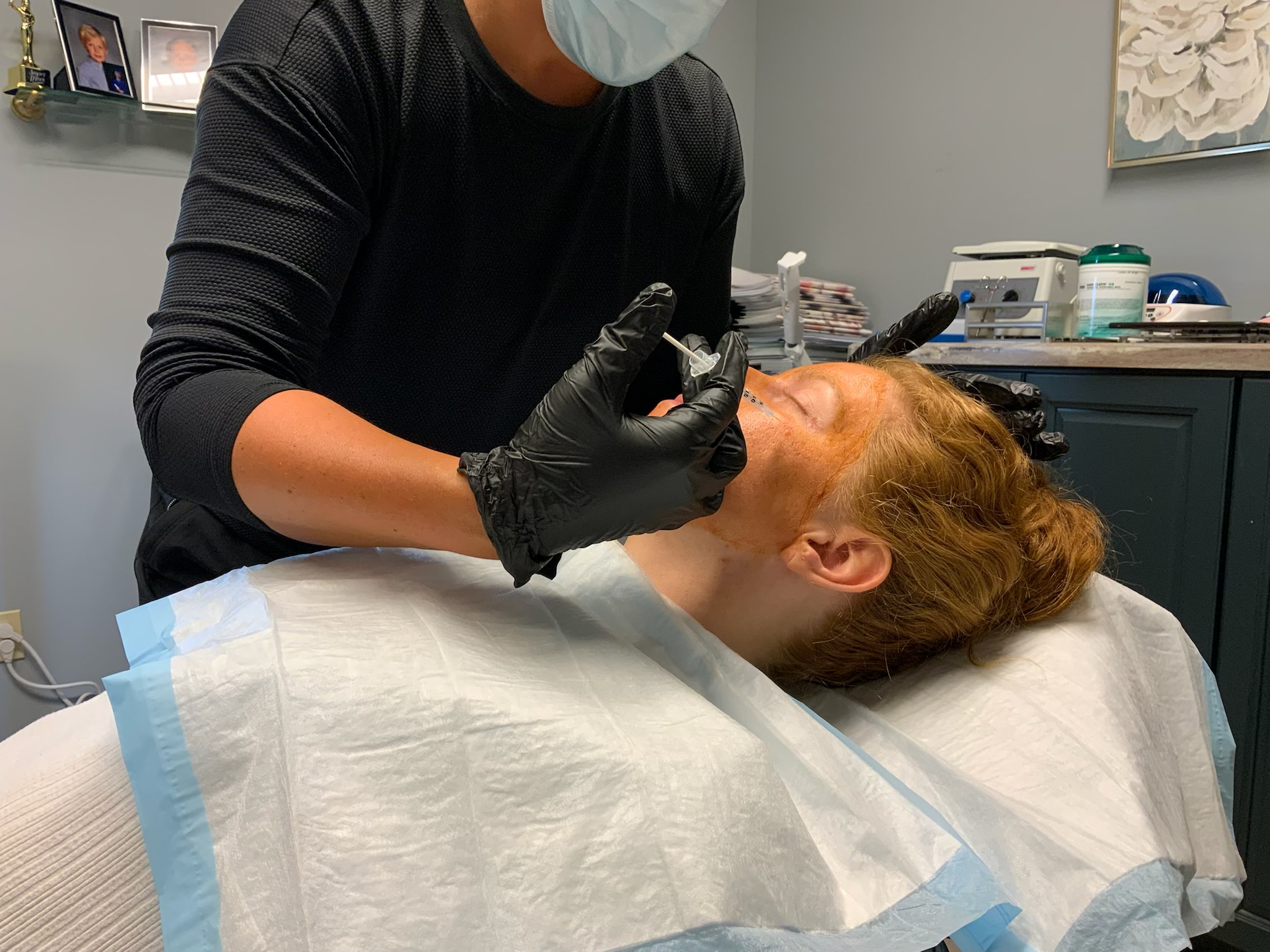 Neurotoxins are the perfect solutions to treat and prevent fine lines, wrinkles, and deep facial furrows. They work well on forehead lines, lines between eyebrows (11s), and crow's feet around eyes. Most procedures take around 30 minutes, allowing you to return to your daily activities that day.
Neurotoxins are medications injected into the muscle to reduce the movement of that muscle, which is responsible for making the wrinkles and lines. Each injection is strategically placed and dosed according to your individual face and movement.
Neurotoxins have numerous off-label uses as well. This includes treatment of neckbands, chin dimples, jaw clenching, jawline slimming, and excessive sweating (hyperhidrosis).
These treatments are proven through multiple research studies to be safe and effective.
​
Concierge services are available for this service. groups of more than four people will receive a discounted rate.
Revive and Refresh offers Botox, Dysport and Xeomin.
How do the neurotoxins differ?
They are all used to treat and prevent wrinkles, fine lines, and deep facial furrows; they all work beneath the surface to reduce muscle activity. All are the same price and duration. Xeomin has no accessory proteins like Dysport or Botox. Dysport seems to kick in a little quicker, and Botox is the gold standard and the first neurotoxin on the market.
When will I see my results?
You will start to see some reduced movement in about 2-3 days with full result in 14 days. It is a gradual set in, and may not be uniform. After 14 days, you will have the result of the treatment. Touch ups are usually necessary.
How long does it last?
Effects usually last on average 3-4 months for most people. After this time, your facial movement will return. It is recommended to continue with treatments every 3-4 months to maintain results.
Will I need time to recover?
Bruising is possible as well as a needed "touch up" in 14 days. Please plan about one month out if you have a big event/vacation to attend. Neurotoxins are not permanent, but do have side effects such as eyelid ptosis. A device is used to illuminate the blood vessels to help prevent bruising as much as possible.